<!============= Process Steps Template Designer 1.3.2 =============>
1

Make a request for the services of a Chef by filling out the "Booking Request" booking form.

2

You will get a notification with the availability of the Chefs, their menus and their cost based on the booking form you filled out.

3

Confirm your booking making a secure payment on our page, after having chosen and agreed on the Chef and his or her services.

4

Leave it all up to the Chef. Relax and enjoy!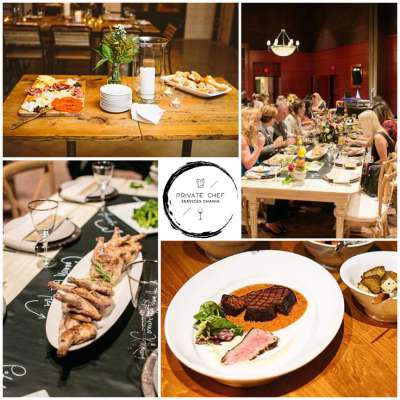 Private Chef Services Chania – provides Chef services in your own personal space, having an associate network of professional Chefs from the area, who will provide culinary delights both from the modern – traditional Cretan cuisine, as well as from the international cuisine.
We undertake to find the appropriate and available Chefs for your event, paying attention to your needs.
Being passionate about the services we provide, we give our client the additional possibility to rent equipment to cover any needs of their event.
We are always available to answer to your questions or to any concerns you may have.
Our goal is to make your event or your vacations a pleasant memory that you will share with your friends.
Private Chef – A professional Chef will visit you and provide his or her services, while you will be relaxing, enjoying the day with your loved ones.
Personal Chef – Create your food schedule with your Chef, based on your eating habits and his or her gastronomical suggestions and book for a few days or even for as long as you will be on vacation.
Enjoy the full services of a Personal Chef, taking advantage of your spare time!
Cooking Lessons – Do not hesitate to even take a cooking lesson with a Chef, expanding your knowledge and your culinary skills by learning new tastes and techniques.
Food Delivery – After a trip or a day out you want to eat and relax without having to search for something to eat at the last minute or having the Private Chef in your personal space.
Plan the meals you want the Chef to prepare for you and he or she will deliver them to your door!
After your reservation, you don't have anything to worry about!
Your Chef will take over for you:
Shopping of the best and freshest ingredients on the market
Cooking in your personal space
The cleaning of the kitchen