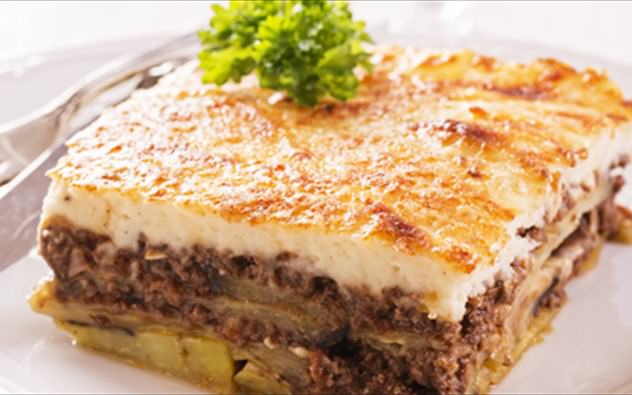 This dish is a legend! Creamy, juicy and absolutely delicious.. Greek moussaka
( moussaka ) is one of the most popular dishes in Greece, served in almost every tavern and prepared in every household on special occasions and big family meals and for good reason! To prepare a traditional Greek Moussaka recipe, luscious layers of juicy beef mince (or lamb) are cooked in a tomato based sauce, layered with sweet eggplants and creamy béchamel sauce and baked together until golden perfection.. Simply irresistible! With this step-by-step traditional Greek Moussaka recipe you can easily recreate this traditional delight from scratch! So go ahead, indulge yourself to this little sin.. This easy to follow Greek moussaka recipe never fails to impress and is always a crowd pleaser. The essence of this traditional Greek moussaka recipe can be summarized in three key stages: preparing the meat filling, preparing the béchamel sauce and cooking the eggplants.
Discover the way and techniques to make the recipe with cooking lessons.